Our priority is your safety! The park is a game but safety is not one. Forêt Adrénaline, is made up of 17 aerial trails equipped with a continual safety line system. Without ever undoing our safety line you can climb up the masts, slide on the ropes, jump, step over, and most importantly have fun!
Afterwards enjoy 2h30 of an unforgettable experience!
Equipment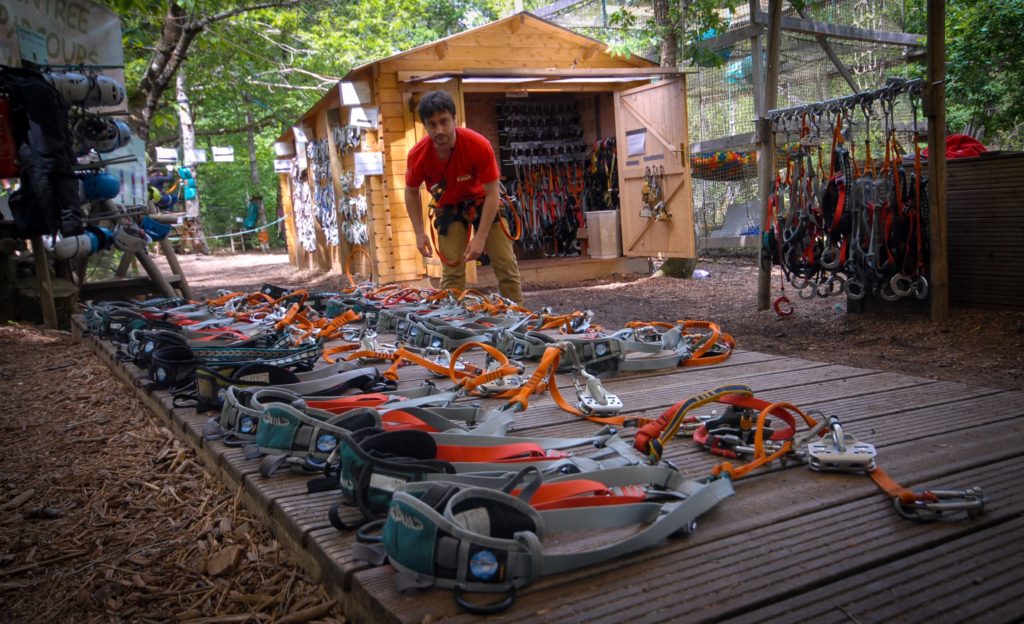 We equip you with the best harnesses and lines manufactured by the prestigious Petzl, Camp, Black Diamond, and Vert voltige. You dont need helmets and gloves in our park but you can take your own material (gloves and helmets). We sell gloves at 3€.
Executive staff

The staff have graduated from the Qualification's Certificate of Height Acrobatic Courses Operator (CQP OPAH). They are at your service to give you all the security instructions, to inform you and are ready to step in anywhere, at anytime.
The Operators also have first aid certification and some of them even have rock climbing diplomas (BAFA).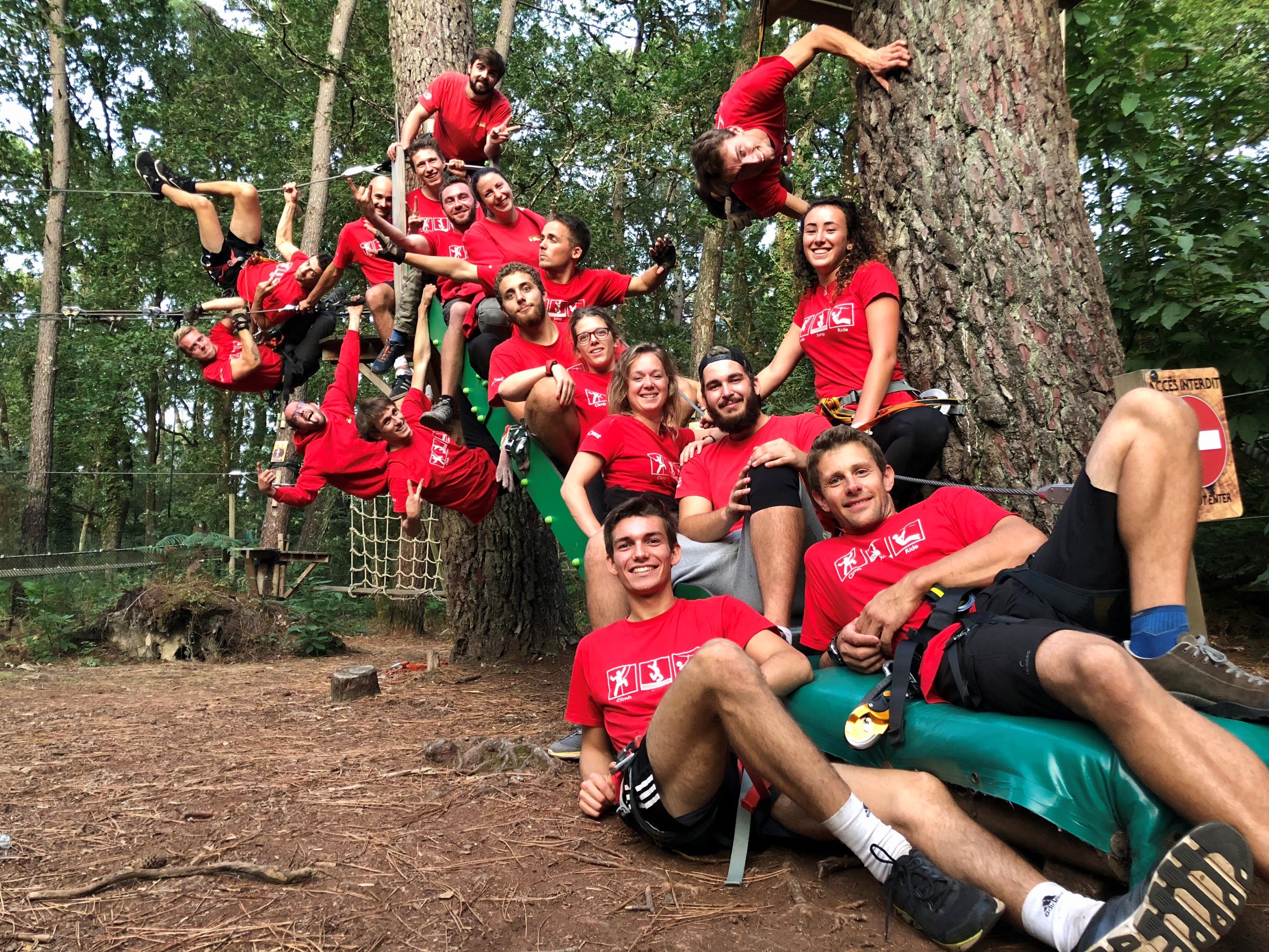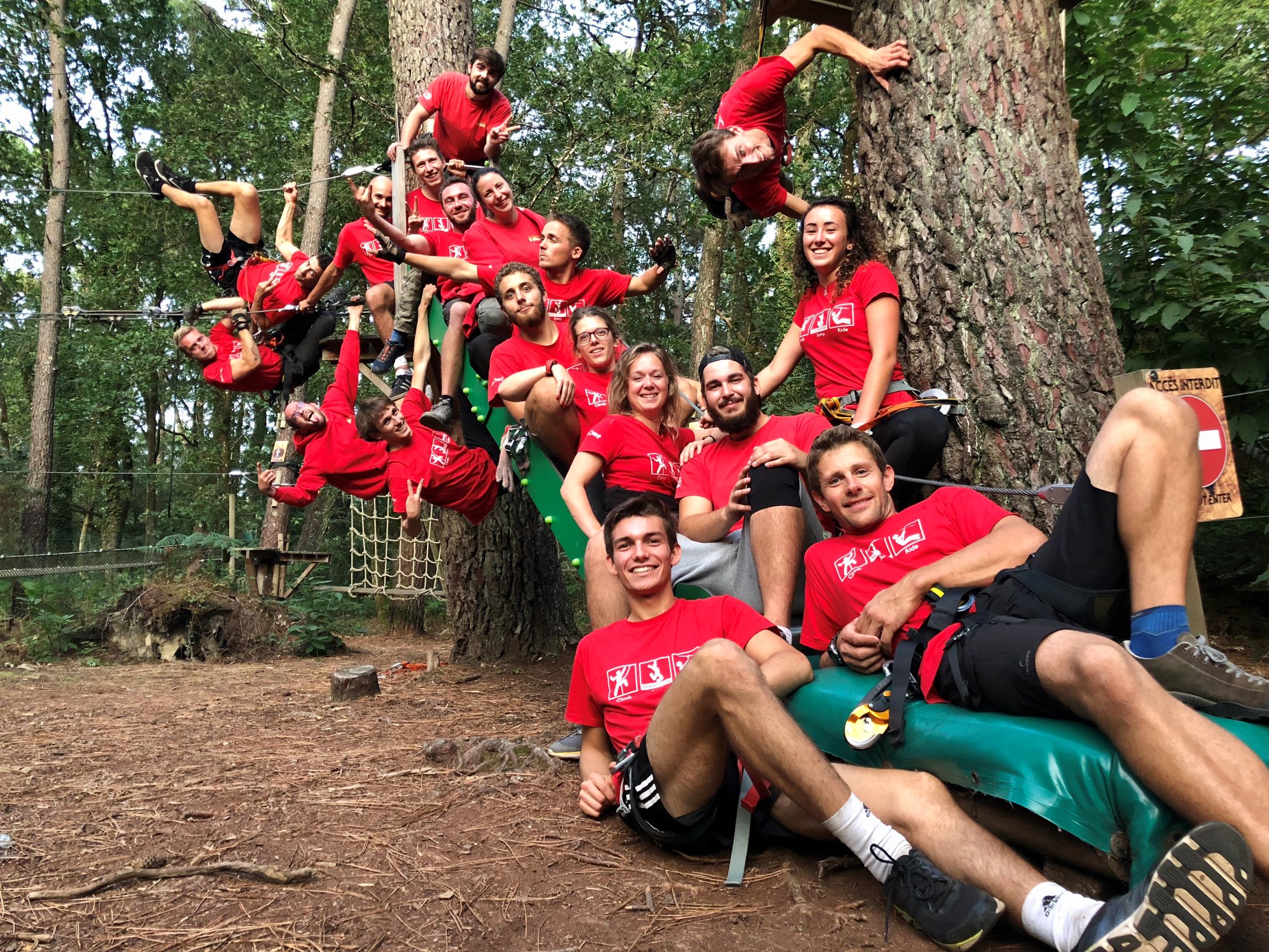 Continue safety line system
Since 2016, we equip you with harnesses using the continuous safety-line system. When you begin the trail, it's impossible for you to become unattached. Only the intervention of our staff can allow you to discontinue climbing in the middle of the trail.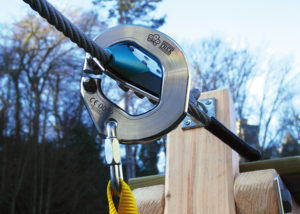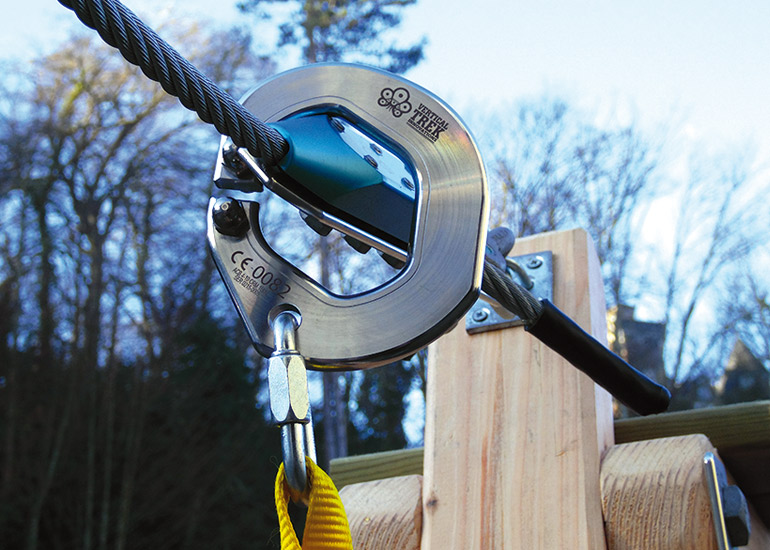 Inspections
Our park is checked every year by a forest ranger, a game control expert, and the DDCS regularly audits us. Safety First! We are required every year to have an safety inspection.
Other information
The park has a safety exit
In case of rain, activities can continue
In case of storm, the park closes
The safety video is required