Foret adrénaline is accessible to people with disabilities.
To offers you a quality welcome and service and to enjoy your time in our park,, we recommend you :
To come in the morning, or at the beginning of the afternoon, when there are fewer people.

To contact us beforehand in order to better organize your visit
To present you at your arrival at the welcome desk,so that we can communicate with each other to support you in the best way according to your situation.
People in weelchair
To access to our park in wheelchair, you have to take the second entry : Follow Maurice Audin Road, pass in front of the campsite, and the entry is just on your left.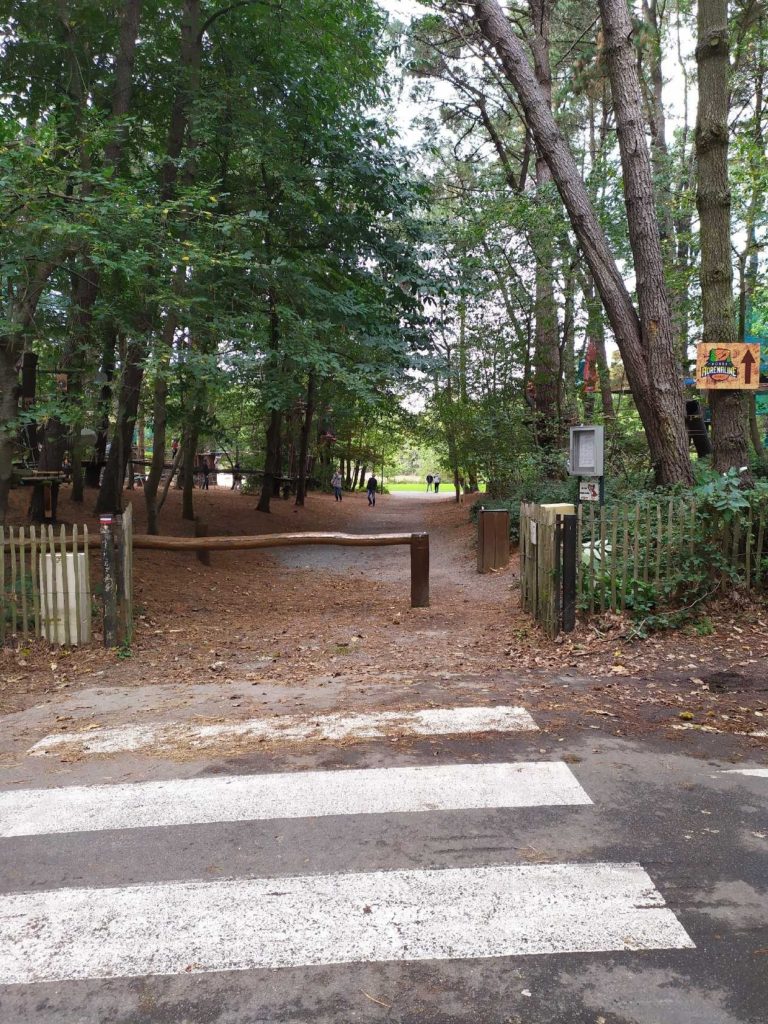 Be Carreful : You can follow the accrobatic courses from the ground, but, as we are situated in a forest, there is no linear path. Pine needles, sometimes wet and slippery strew the ground, and there may be some roots and wooden sticks. We recommand you to be cautious, and accompanied.
The toilets are not accessible to wheelchairs.
Deaf people
You are very welcome to discover our park. The explanation video is subtitled in French and English, so you can follow the explanations completely. Our team is at your disposal to guide you throughout the activity.
People with physical disabilities
We do not have any prohibition. If you think you are able to climb, we will make every effort to support you as best as possible. Some climbing courses require physical strength and balance. We recommand you, according to your abilities, to do kid 1 and kid 2 courses, wich are easier than junior and adults courses.
People with mental disabilities
Our team is here to help and advice you on all the courses. We'll recommand you to do kid1 and kid2 courses, according to your abilities. It's also important for people with mental disabilities to climb with somebody else.