A little break in the forest
Enjoy some drinks and snacks in our beautiful parc ! Picnic area at Gayeulles is open to all our visitors for a relaxing lunch in the right in the heart of the forest.
There are tables on the lawn overlooking the lake. Many water fowl inhabit the lake.
You will enjoys watching the ducks and sea gulls. And oft times there are even chickens.
Also from the lakeside you have great view of the aerial line adventure park. If you plan to eat you should pack a lunch as there are no stores nearby.
The restaurant « Au Parc de Bois » in Gayeulles Park is a short 10min walk. This restaurant is quite popular because of it's great view and good food. Reservations are recommended.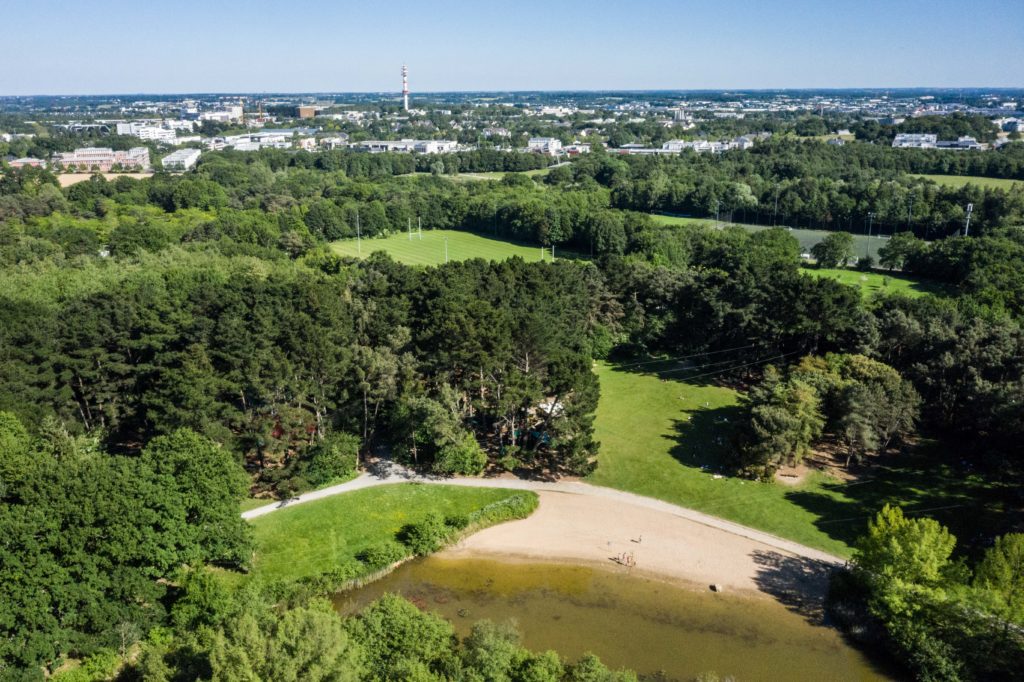 We do sell some snacks and drinks on site
PLEASE BE ADVISED THAT THERE IS NO POTABLE WATER IN THE PARK