Rennes is a dynamic city. Here are some good adresses to eat, walk around and discover the city
Good adresses to have lunch or dinner?
Au parc des bois : Traditional homemade food, eat just in front of the biggest lake of Gayeulles Park Rue du Patis Tatelin, 35700 Rennes –02 99 36 23 10 – From 10 AM to 7PM (2PM-7PM during the week end)
Creperie : Discover the traditionnal disch of our region ! Crêpes and Galettes ! A lot of restaurants in Rennes city center offers this kind of food : in St Anne square, Lices square, or Hoche square – La Rozell : Fresh and local products : 14 rue de Penhoet – 02 99 78 20 01 – Crêperie Paysanne : Organic and fresh local products – 6 place saint Anne – 02 99 79 01 43
Lice's Market : The most famous food market in Rennes. Every Sunday morning. It's the best place to buy local fruits and vegetables, meat and french cheese, food of our region and from everywhere around the world.
Where to have a drink ?
Mail François Mitterrand : In Rennes city center, enjoy a nice place along the river
Historical city center : A lot of little pubs and terrasses are instaled all around the historical city center. Enjoy a really nice view on the cathedral in Saint Anne Square, and Saint Michel street.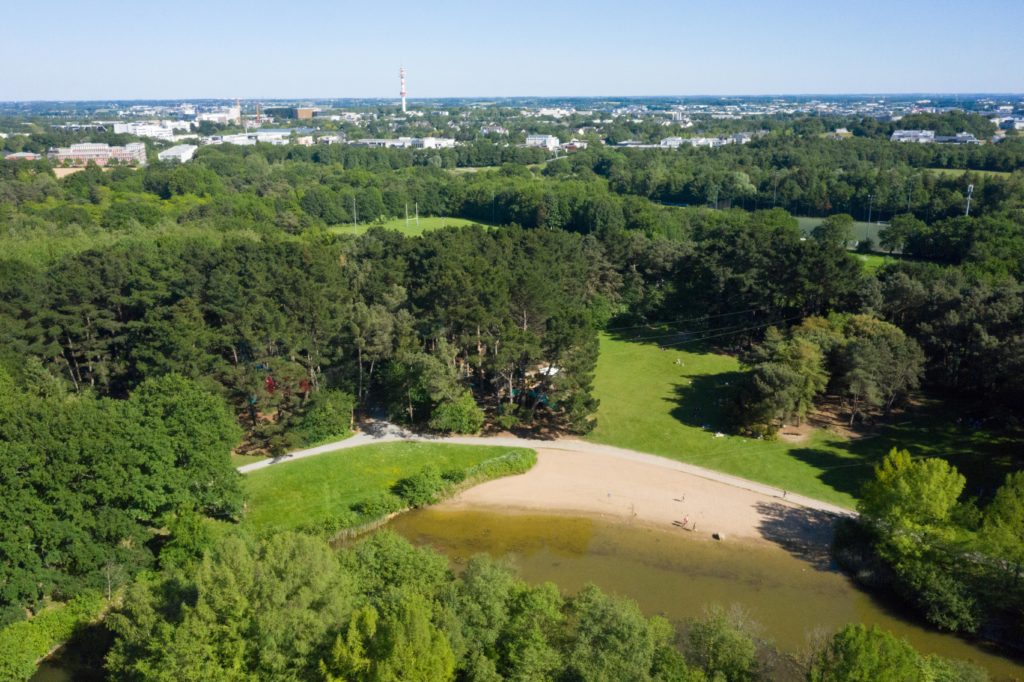 Discover the city
Gayeulles Park : It'a almost a forest in the heart of Rennes, you'ill find a lot of path to run or to bike, 2 lakes, a really nice place to enjoy, to breath and even to have a picnic.
Thabor Park : The most beautiful park in Rennes. Hundreds of different flowers and trees.
Apigné Lake : A little bit outside the city center, it's a really nice place to have a break, to swim or to chill. You'ill find shuttles buses from République to Apigné Lakes during spring and summer.
Historical city center: Discover the history of our city and our region ! Walk out by the opera house, different nices churches, historical squares…
What to do ?
– Gayeulles swimming pool : 15 avenue des Gayeulles – 35700 Rennes – 02 23 62 27 40 – 10AM – 7PM
– Mini Golf and Pedal boat : Rue du Patis Tatelin – 02 99 36 23 10
-Kayak, Rafting and Paddle : 2 route de Paris – 35 510 Cesson-Sévigné – 02 23 45 18 18 – 3PM -6PM Saturday and Sunday
Escape game B.R.A.I.N : 13 Rue Pierre Le Baud – 35000 Rennes – 09 82 44 87 46
Indoor climbing : 3 Rue Bahon Rault – 35000 – Rennes – 02 23 06 27 83 – 11:30 AM – 8PM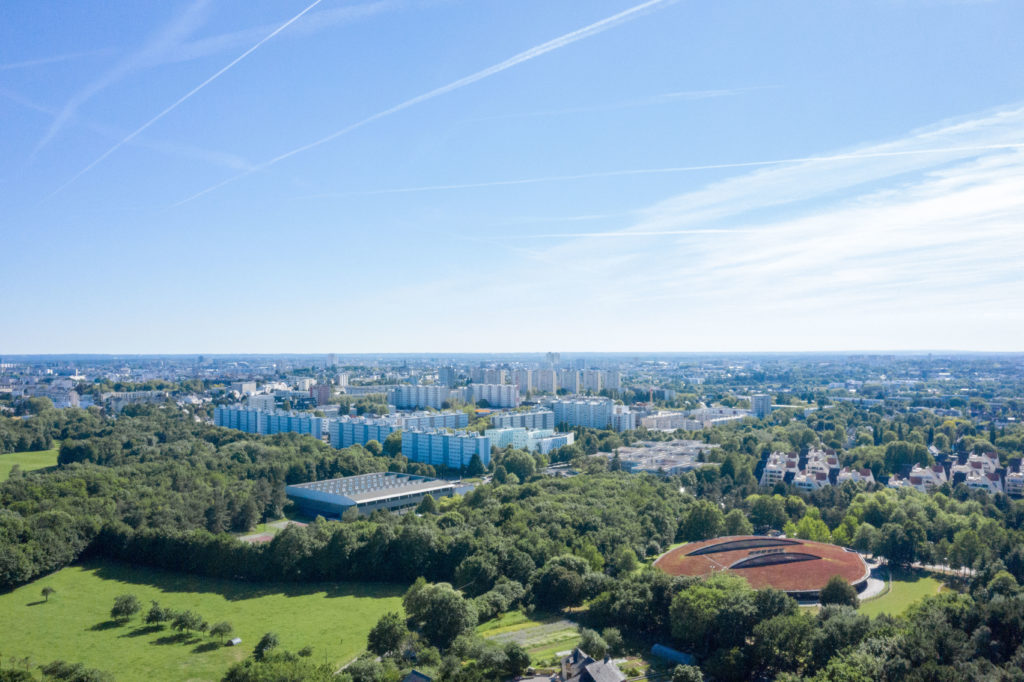 Museums
– Frac Bretagne : new exibitions every week – 19 Avenue André Mussat – 35000 Rennes – 02 99 37 37 93 – 10h-19h – closed on monday
– Museum of arts : 20 Quai Emile Zola – 02 23 62 17 45 – closed on monday
– Les champs libres : planetarium, science exibition, historical collections – 10 cours des Alliés –02 23 40 66 00 – closed on Monday
– Ecomuseum of Rennes – Farm, vegetable and fruts growings…discover the region's life from the XIVth century – Route de Chatillon sur Seiche 35200 Rennes – 02 99 51 38 15 – closed on Monday
Pratical informations
Tourist office : 1 Rue Saint Malo – 0891673535–www.tourisme-rennes.com/fr
Subway/buses STAR : www.star.fr
Britain tourist office : www.tourismebretagne.com