Come and discover our GIANT TrampÔforest!
no harness needed
10 meters high up in the tree tops
1000 square meter of net
the most fun you've had in a long time
suited for children and adults alike
jump in the canopy, fly with the birds
non-stop laughter guarantied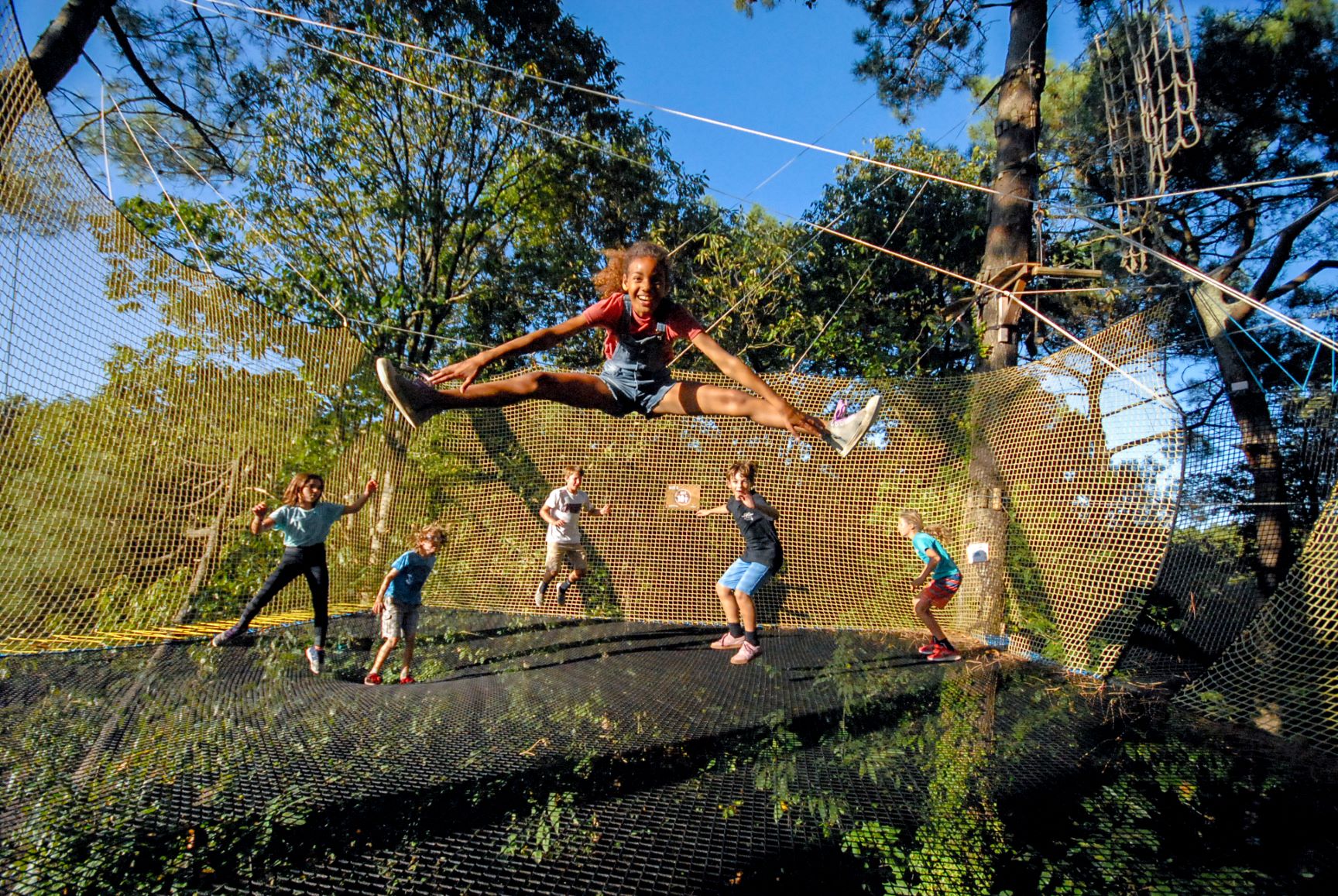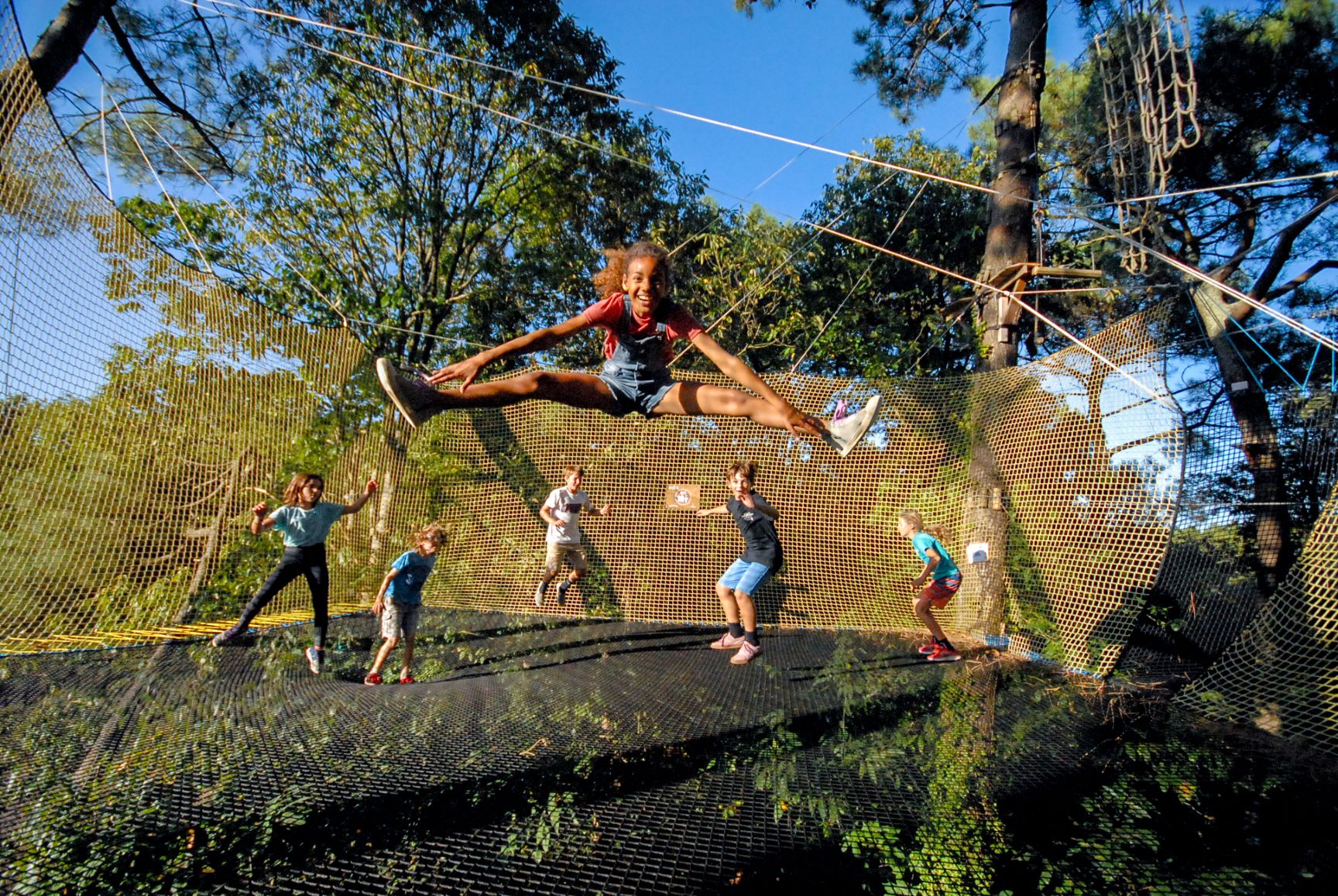 All activities for children between 4 and 9 years old MUST be accompanied by an adult at all times.
Children over 9 years old can be autonomous.