Adventure park Formule
2h30 of adventure with harness (from 2 years old)
Climb on our 17 adventure courses during two and a half hour (included dressing and briefing)
Our courses are accessible from 2 years old, climb from 1 to 17 meters high !
Each course takes between 30 to 45 minuts to be completed.
Be 100% safe thanks to the lifeline, for even more adventure and adrenaline!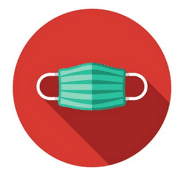 From 10 years old, wearing a mask is required, when you are on the ground. You can climb without you wask if you want to.