Tree climbing activity in Rennes is possible for everyone from 2 years old at Forêt Adrénaline!
Are you looking for an original outdoor activity located in Rennes? Do you want to discover or rediscover the tree climbing activity? Come pay us a little visit! At the Forêt Adrénaline park, children, from 2 years old, can practice tree climbing!
Welcome to the World of Pitchouns!
Accessible between 2 and 3 years old
Little climbers in the making, come discover the joys of tree climbing on our Pitchoun course from 2 years old! The activities have been designed so that you can help your child without climbing on the course!
This recreational course is reserved for the little ones, under the admiring eye of the older ones! The activities are designed so that you can help your child without climbing on the course. Thus, with or without help, your child will be completely reassured and will evolve by taking their time throughout the various activities. There is even a small zipline!
The children are fitted with a harness with double carabiners, then the operators will give you some safety instructions to practice the activity in complete safety. A total of ten fun activities are available at 1m above the ground. They will be able to familiarize themselves with height and develop their motor skills.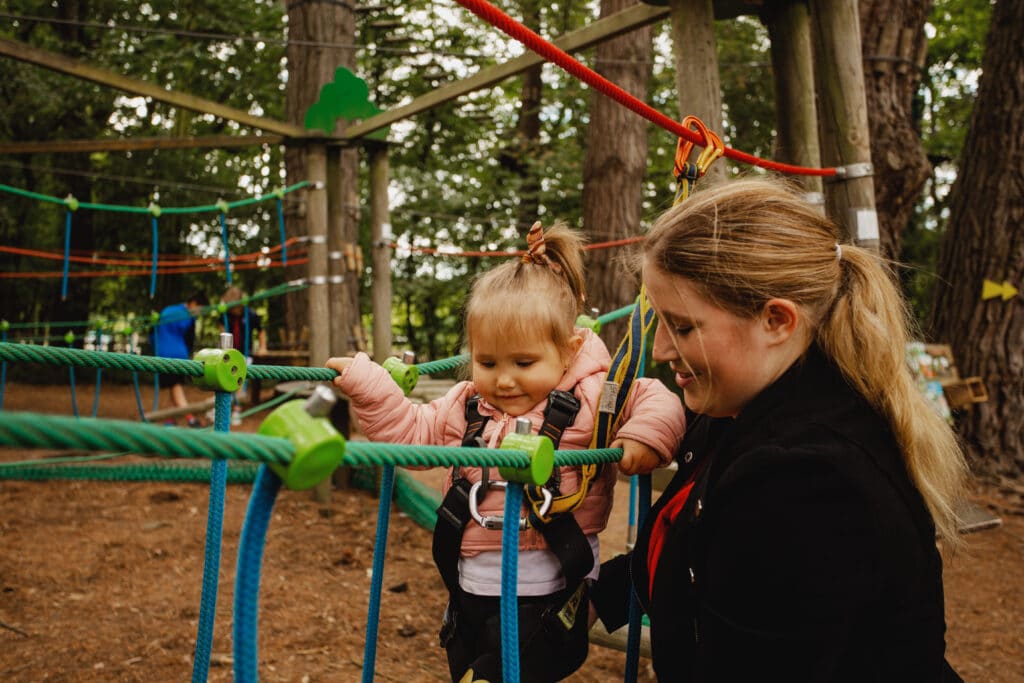 The squirrel cage
The children have access to a trampoline on 3 floors!
Without a harness, they can jump, laugh, have fun, let off steam in complete freedom, bounce in all directions, before taking the little slide… and going back!