Come and discover our NEW giant trampoline!
 no harness needed
10 meters high up in the tree tops
1000 square meter of net
the most fun you've had in a long time
suited for children and adults alike
jump in the canopy, fly with the birds
non-stop laughter guarantied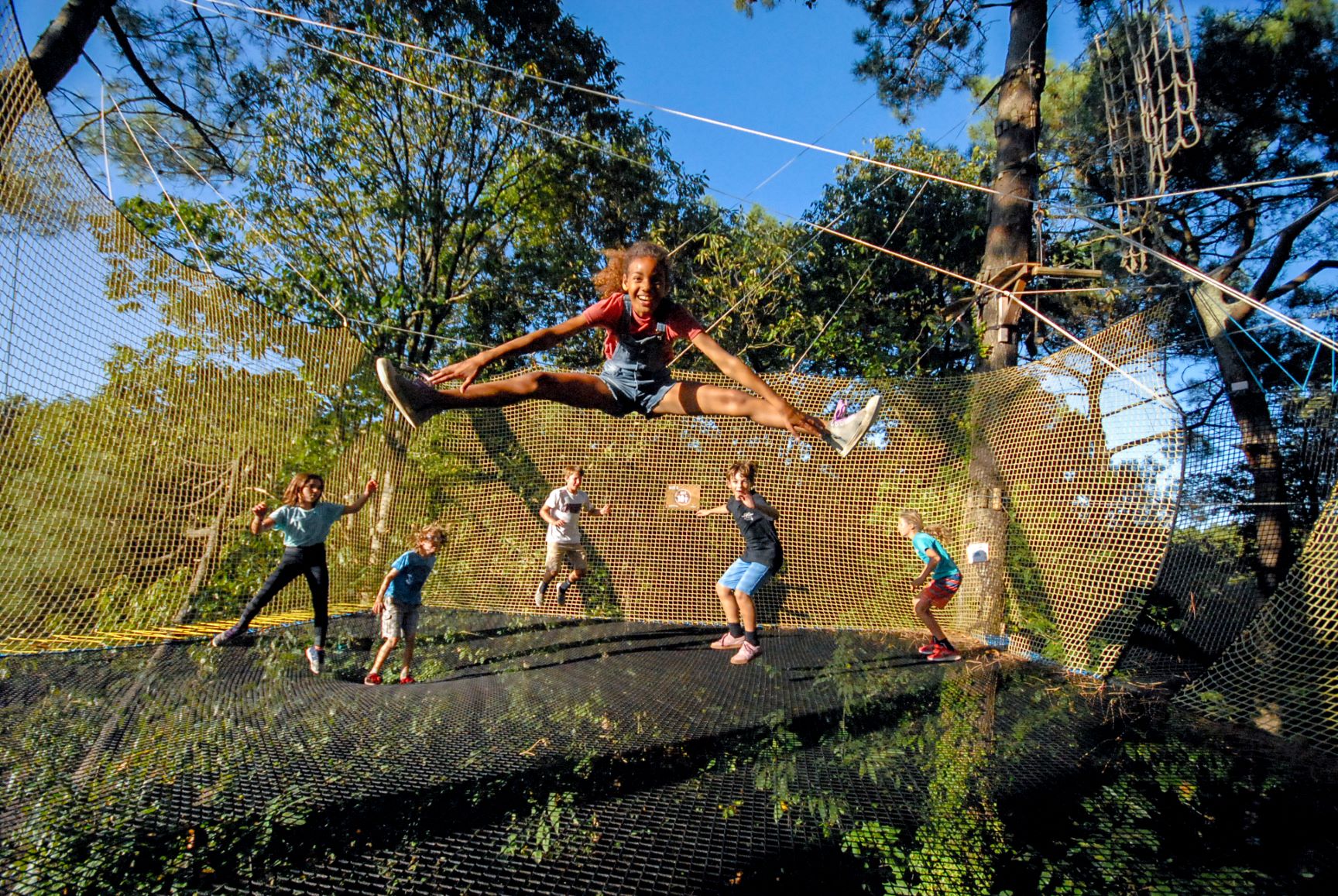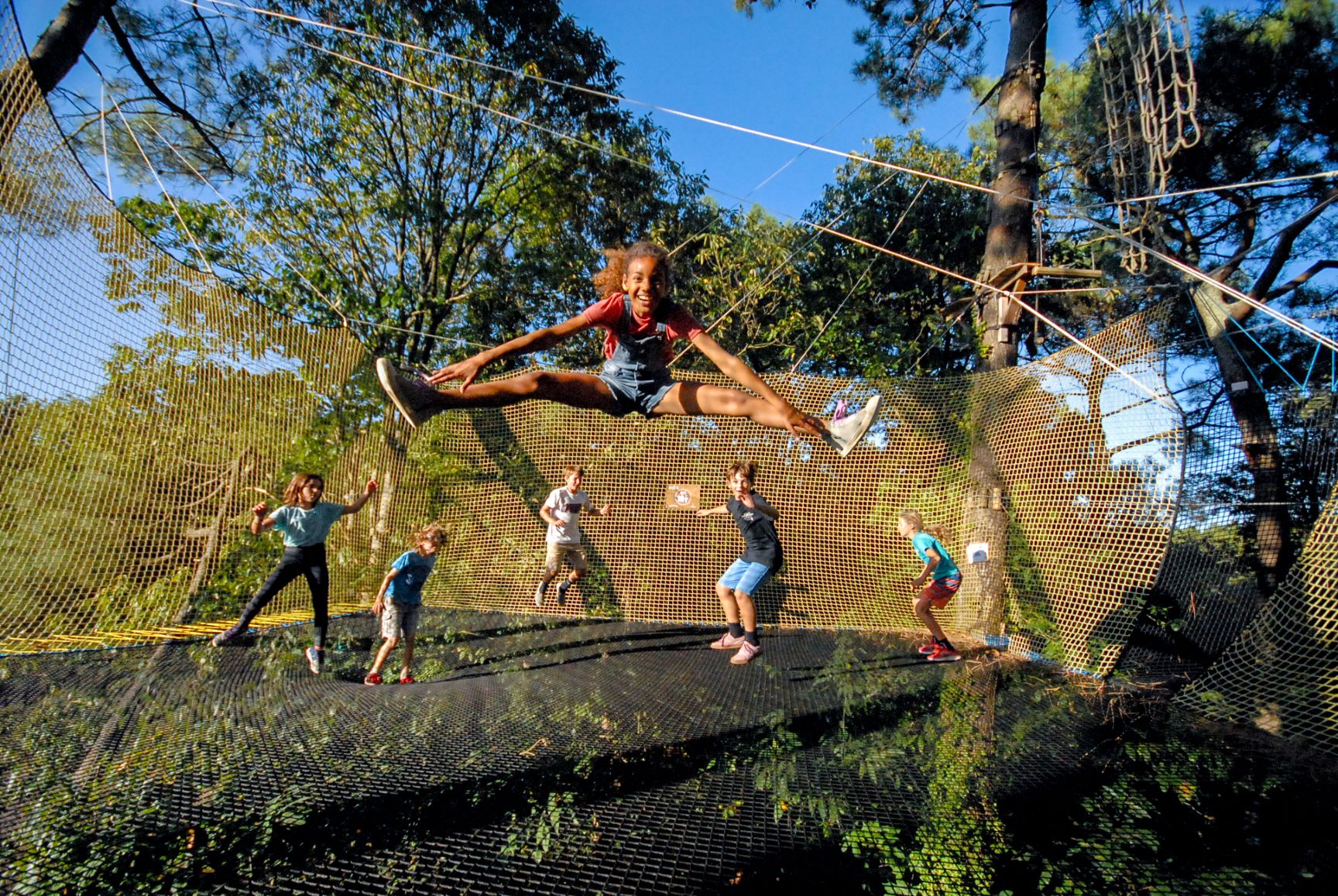 All activities for children between 4 and 9 years old MUST be accompanied by an adult at all times.
Children over 9 years old can be autonomous.
TrampÔforest is also Capitaine Wood's Adventure zone.
Join Captain Wood's crew to help them find all the parts needed to fix his ship through our Treasure Hunt!
A wonderful adventure within the park both on the ground floor as well as in the tree tops!
Would you like to spend more time with us ?
Come spend a day in Parc Forêt Adrénaline and start with our acrobatic trails for 2 and a half hours and after enjoy 30mn inside TrampÔForest!