Experience unique sensations in complete freedom!
INNOVATIVE, PROFITABLE, NEW, FUN, AESTHETIC, FAMILY, STRESS FREE, SECURE
The TrampÔforest® is a net course park installed in trees or on an artificial structure, outdoors or indoors. A place where acrobats can jump, run and play.
Bringing together the best of adventure trails, trampolines and playgrounds, our TrampÔforest® courses allow you to experience highly innovative aerial sensations while avoiding the constraints of using a harnesses.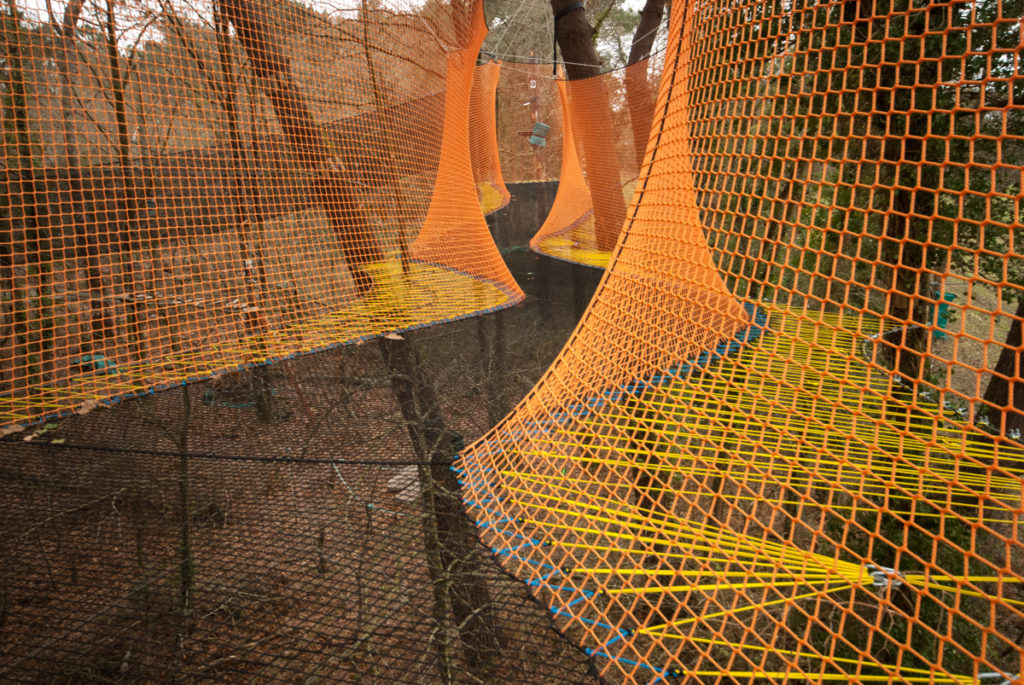 Main benefits of our net course
A public leisure space: starting at 4 years old, friendly, enjoy discovering the canopy
Equipment free activity: no briefing, no helmet and no harness
A profitable investment: low maintenance, few employees, enhanced safety and low incidence of accidents, guaranteed family satisfaction
Courses that can evolve and spaces that can change: our type of construction makes it easy to enlarge existing courses and give them a theme.
"One limit, your imagination"
Innovative, sustainable and tailor-made technical solutions
New type of anchoring onto trees in order not to impact the health of the trees
Neat and durable junctions
Integration of slides
Design and implementation of custom parts and structures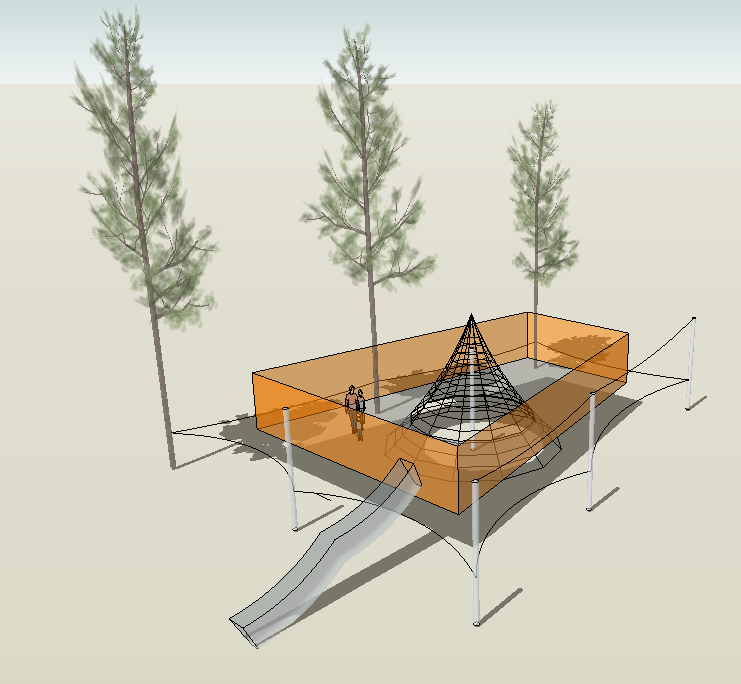 Durability and adaptability
Modules: Alternating wide spaces (giant halls or trampolines) and narrower walkways (suspended pathways)
Standards: Our facilities comply with the European standard EN 15567-1 relating to the construction of adventure parks
Materials: Anti-UV treated (knitted) knotless nets that offer exceptional mechanical properties. Many color choices: blue, green, red, orange, … polyester ropes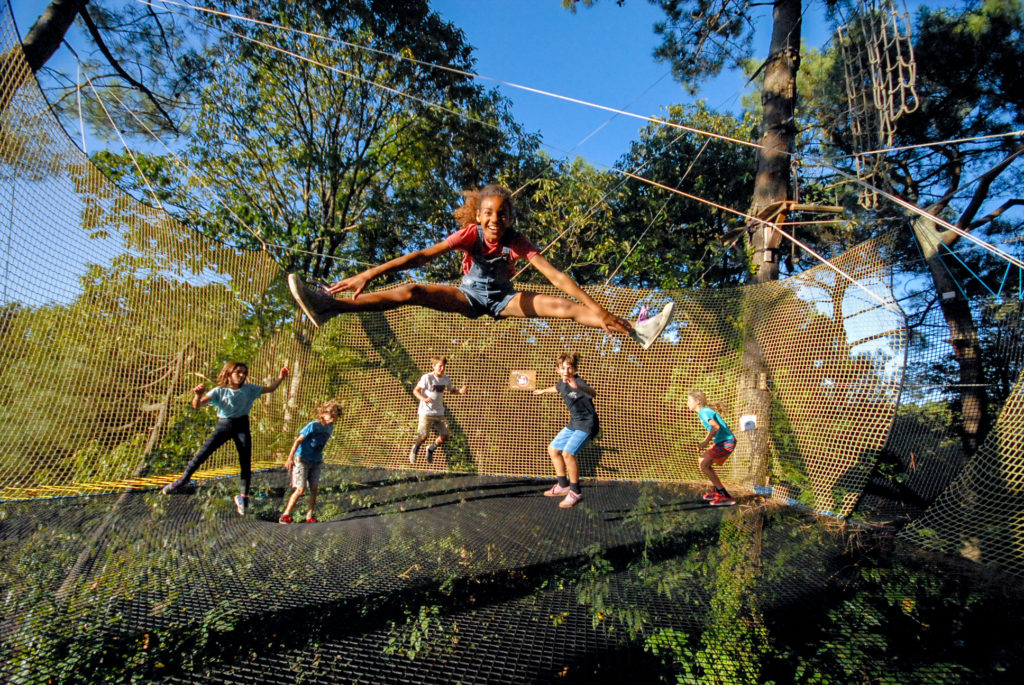 Our process
Specifications: understanding your needs and evaluating the feasibility of the project
Accurate on-site survey
Design conception on 3D software. Proposed quote
Phytosanitary study carried out by an independent expert
Module manufacturing in workshop, panel boards
Construction of TrampÔforest®, installation of panel boards
Security survey by a professional control officer
Operation: a detailed file allowing you to operate serenely the TrampÔforest®
Enjoy a bouncing adventure!