WHO ARE WE?
The Forêt Adrenaline Parks in Brittany
Founded in Brittany, the company Forêt Adrénaline was founded in 2004 with the first adventure park in Carnac, in Morbihan and another one in Rennes, in the Gayeulles Park and finally in 2018 a third one in Saint-Père named "Corsaire Adventure" due to it's proximity to the city of Saint-Malo, the capital of privateers and tall ships. From year to year, the parks have grown by the addition of new adventure trails. We now have 18 in Carnac, 15 in Rennes and 10 in Corsaire.
Operator and builder of adventure parks, Forêt Adrenaline also specializes in the TrampÔforest® nets that were first used in our parks but also in other campsites, zoos and parks in France and abroad.
This young and dynamic company now has 12 permanent employees and about 30 seasonal workers.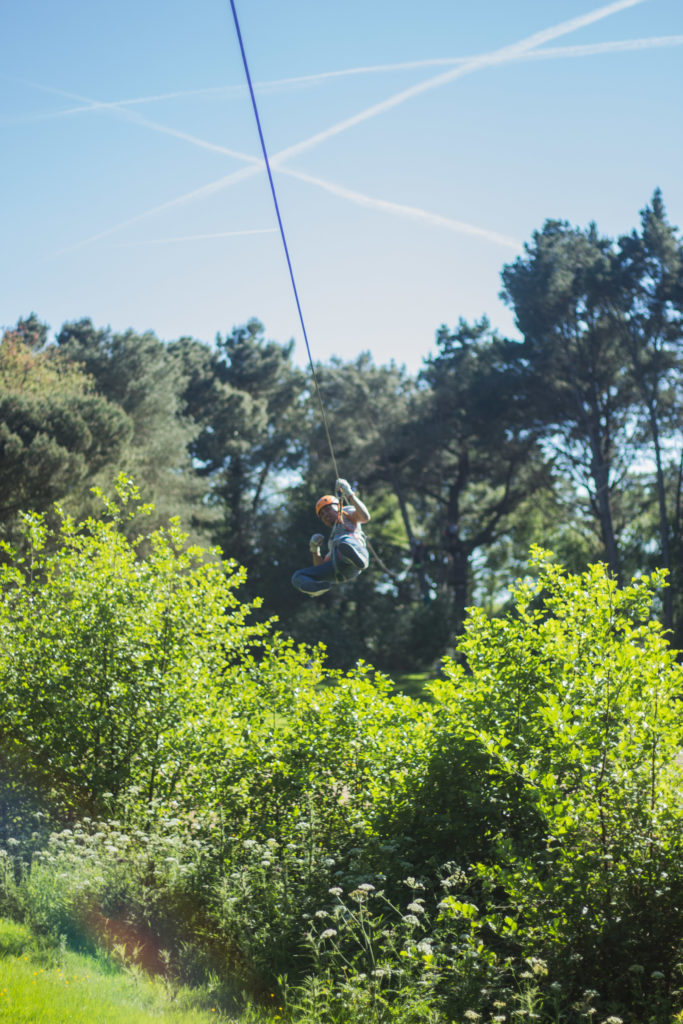 "Innovation, customer satisfaction, respect for the environment and safety are our motto"
BUILDER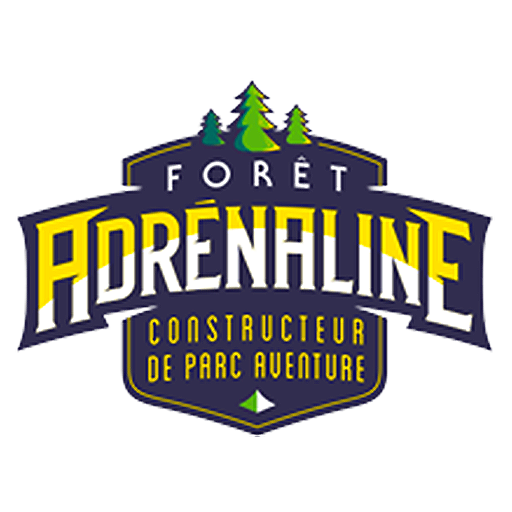 With 20 years of experience, we offer both manufacturering and management of adventure parks: we build parks from beginning to end. We design new courses, we upgrade  security rigging systems (LVC) and we specialize in the construction of TrampÔforest® nets. Our team of builders offer solutions tailored to your needs in strict compliance with current safety standards. We are therefore able to accompany you from the birth of an idea to its realization by ensuring follow ups and maintenance of your park. See the manufacturer's website.
KEY FIGURES
43 Acrobatic courses
3 TrampÔforest® Parks
3 Adventure Parks
From 2 to 89 years
Forêt Adrénaline Carnac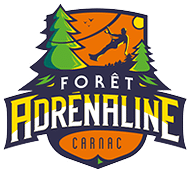 A few minutes from the beaches and the mythical megalithic site of Carnac, the park welcomes you to this exceptional setting. In the heart of a 5 hectare forest, discover the adventure trails crisscrossing the tree tops: 18 aerial trails, for children and adults alike, as well as TrampÔforest®, a gigantic hanging net. We welcome you from April to October, for an afternoon or for an entire unforgettable day!
Forêt Adrénaline Rennes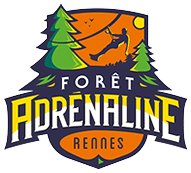 Located a few minutes from the city center of Rennes and in the heart of the Gayeulles leisure park, the park offers an ideal location for those who want to practice tree climbing. Easily accessible by public transportation, we welcome you in a small oasis in the heart of the city. We offer 15 aerial trails that are accessible from children as young as 2 years old. In 2018 we also installed the TrampÔforest®, to the delight of young and old!
Corsaire Aventure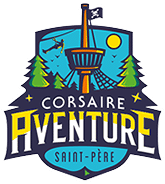 Created in 2018, the park is located a few minutes from the seaside and historic town of Saint Malo.
Close to one of the most beautiful beaches of Brittany and walled city, come and discover at Fort Saint Père our new tree climbing park.
A pirate theamed park with 10 aerial trails and the new TrampÔforest®. Follow in the footsteps of Rakham the Red and Jack Sparrow, and spend an unforgettable day!
TEAM
The entire Forêt Adrénaline team welcomes you throughout the season with joy and good humor. Out staff if qualified and ensures your safety accompaning you throughout your activity!
Park managers, hostesses and operators alike promise you an unforgettable experience with us.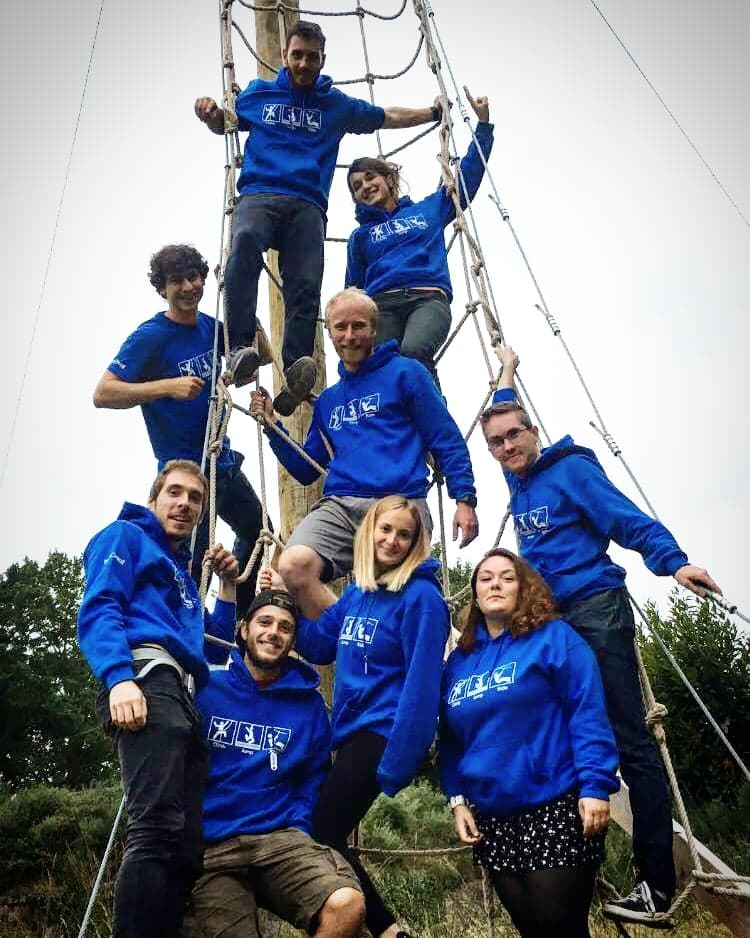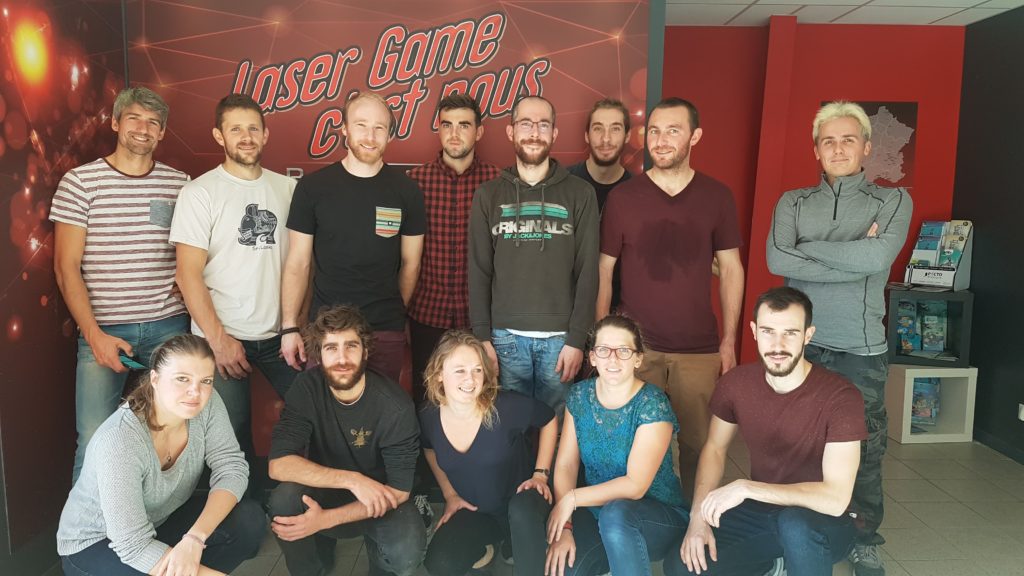 COMMITMENTS
A UNIQUE EXPERIENCE in the tree tops: 100% FUN
We guarantee an amazing adventure for all starting at 2 years of age (4 years in the Corsair Adventure Park). Come and dicover a new activity with family, friends or colleagues. All these are good reasons to have a memorable time together! Advenace on the various courses independently for about 2:30 to 3:30 hours of activities including games and playful workshops both in the tree tops and on the ground. Climb the trees, cross the bridges, jump like Tarzan and zip through our many zip-lines to give yourself a bouncy ride on the giant TrampÔforest® nets!
In a few words: Challenge the adventurer who lies dormant in you!
SECURITY
Your safety is our priority!
We take your security seriously.
– Our 3 parks are all equipped with the continuous safeyt line.
– Our qualified staff guarantees exeptional supervision.
– Our equipment is carefully selected from the renowned and recognized manufacturers of the profession.
– The parks are monitored each year by a forest expert and a park control expert.
Live this unique experience without any worries!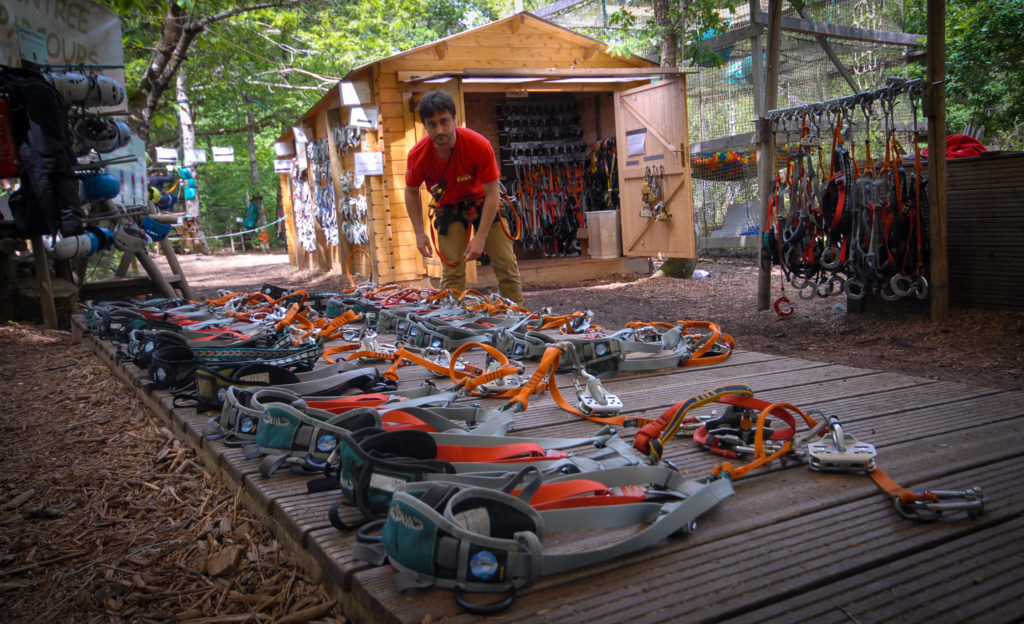 RESPECT THE ENVIRONMENT
Preserve our nature!
We have a special interest to respect nature (preservation of sites and maintenance of their natural environments).
Foret Adrenaline promoted the creation of the association Adventure MENEC (House of Energies, Nature and Environment Carnac) which aims to minimize the impact of the activity of the parks on the environment. It is now a quality contorlled service, that promotes eco-citizenship among it's clients through raising awareness. You can consult here our environmental charter.
LOCATIONS
Our three parks are located in Brittany in 3 splendid locations!
Near the seaside in the Gulf of Morbihan close to the village of Carnac,
In Brittany's capital, Rennes, in the heart of a large public park (5 hectares),
In the middle of an 18th century fort, Vauban Fort, in Saint-Père,
These 3 places will welcome you in an ideal environment for a unique experience rich in emotions.