AN UNFORGETTABLE MOMENT WITH FAMILY AND FRIENDS!
An activity for all the family
Forêt Adrénaline Carnac offers you 20 acrobatic courses adapted to all ages and levels. The family activity is accessible from 2 years old, the adventurers will be able to explore the courses dedicated to them.
The park invites you to enjoy from 90 minutes and up to more than 3 hours of sensations.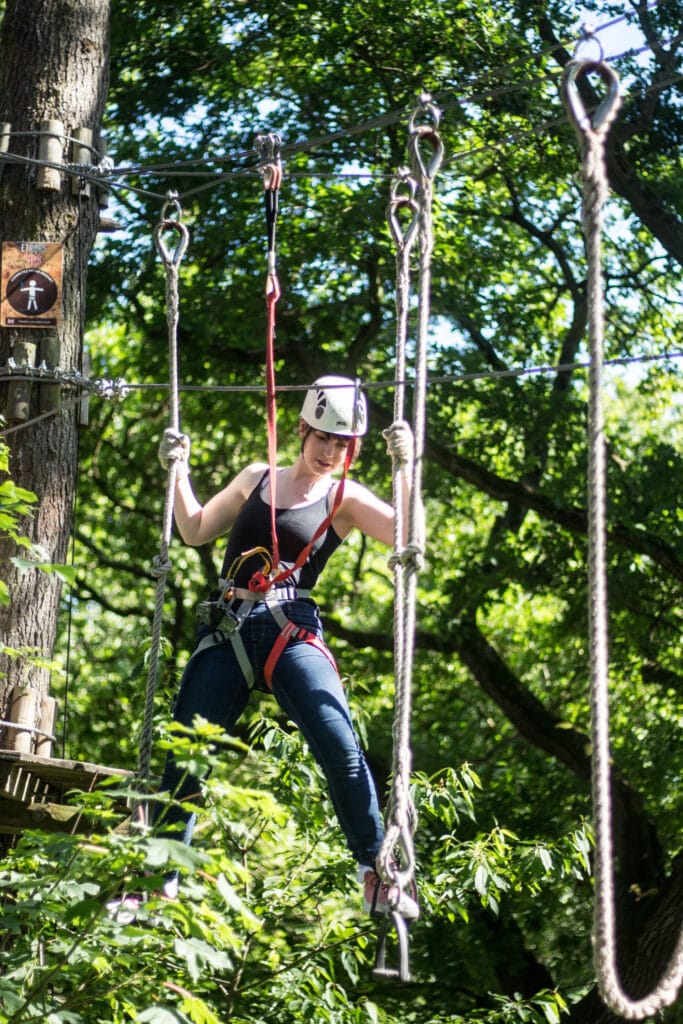 A family activity for every taste
There's something for everyone! Swing, jump, glide on the ropes and evolve from tree to tree from 50cm to 17 meters high. Whether you prefer height, challenge, tranquillity, obstacles or zip lines, the diversity of our activities will satisfy you!
Because tastes and colors are not debatable, we offer more than 290 different games for each of you to have a moment of pure pleasure!
For all levels
There is also something for all levels because everyone is different! We offer you courses with very strong sensations as well as challenges to be taken up without apprehension. Everyone has their own pace, that's the watchword!
Divided into 5 levels of difficulty (Pitchoun, Kid 1, Kid 2, Junior, Adult), our acrobatic courses are adapted to beginners as well as to experienced people who wish to do an adrenaline cure at more than 17m high.
Adventurer, athletic or nature lover, you are all welcome!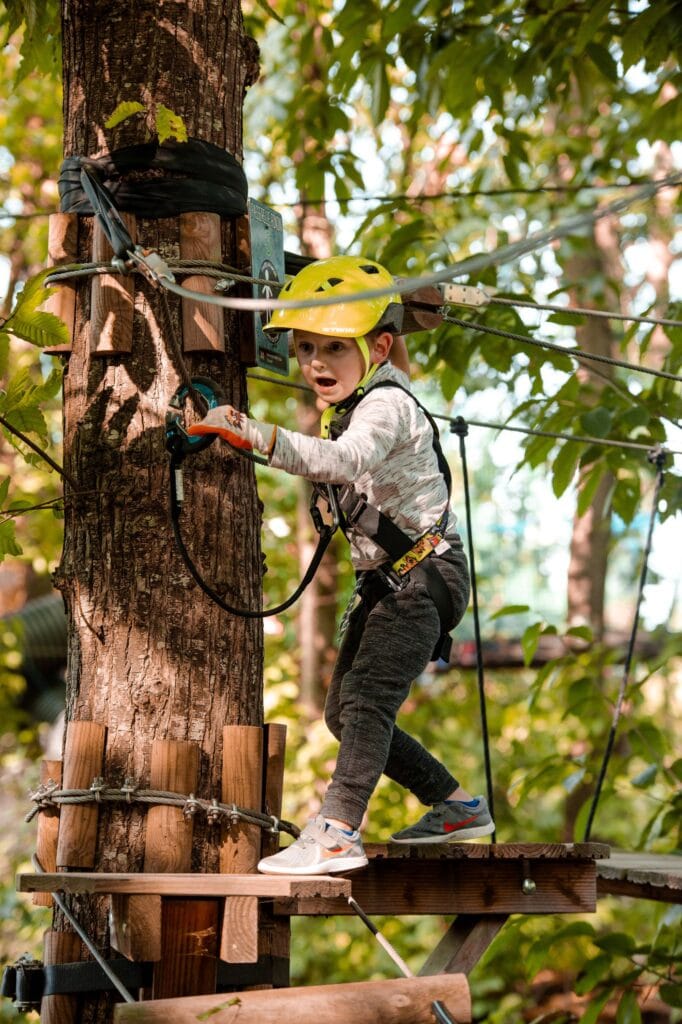 For all ages
Take off on an incredible adventure for the whole family and come brave the storm together!
What could be better than a day filled with laughter, pleasure and sensations with many acrobatic courses?
The tree climbing is the perfect family outing where young and old can share a good time, encourage and help each other. While the little ones develop motor skills and sens of balance, the older ones spend a day full of sensations. Tree climbing, at Forêt Adrénaline, can also be practiced all together on the same courses. Unforgettable moments, shared memories, … It has no price!
Come, spend an unforgettable moment with family or friends, and go on our different fun activities at everyone's own pace.