Corsaire Aventure Park is accessible to everyone, including individuals with disabilities!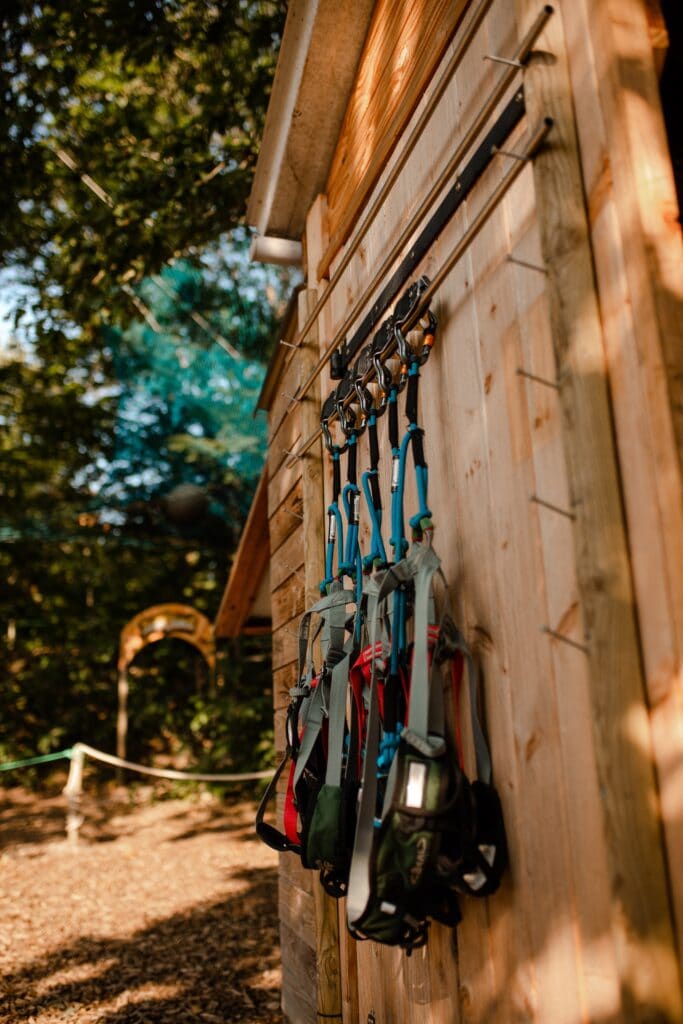 If you have disabilities and have questions about visiting Corsaire Aventure Park, rest assured that the park is accessible to everyone. Whether you want to climb in the trees or accompany family members or friends, the site is designed to accommodate all visitors.
To ensure a stress-free experience and a more available team, we recommend the following :
Avoid peak times: During the summer, it's best to visit in the mornings rather than the afternoons. Outside of the summer season, early or late afternoon slots are preferable.
Contact us in advance: Reach out to us through the contact tab to organize your visit in the best possible way. Let us know about any specific requirements or questions you may have.
Inform us upon arrival: Please notify our staff at the ticket counter about your situation, so we can coordinate and provide you with the best possible assistance.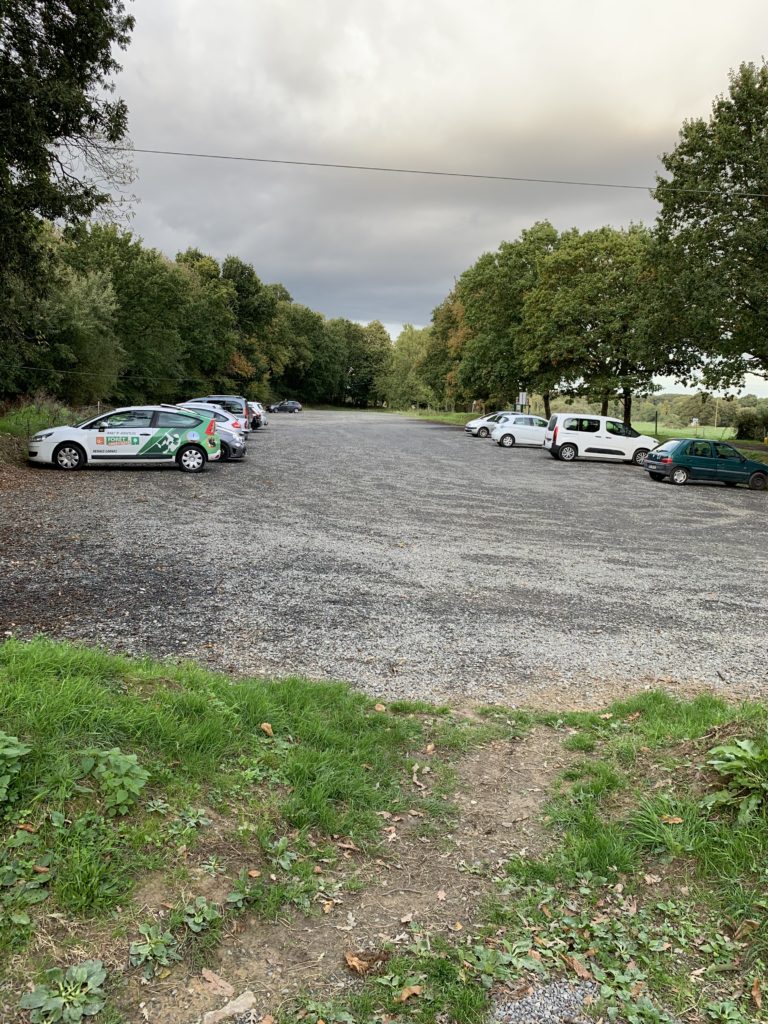 Parking spaces at the entrance of the park are reserved for you.
Please note that the restrooms are not wheelchair accessible.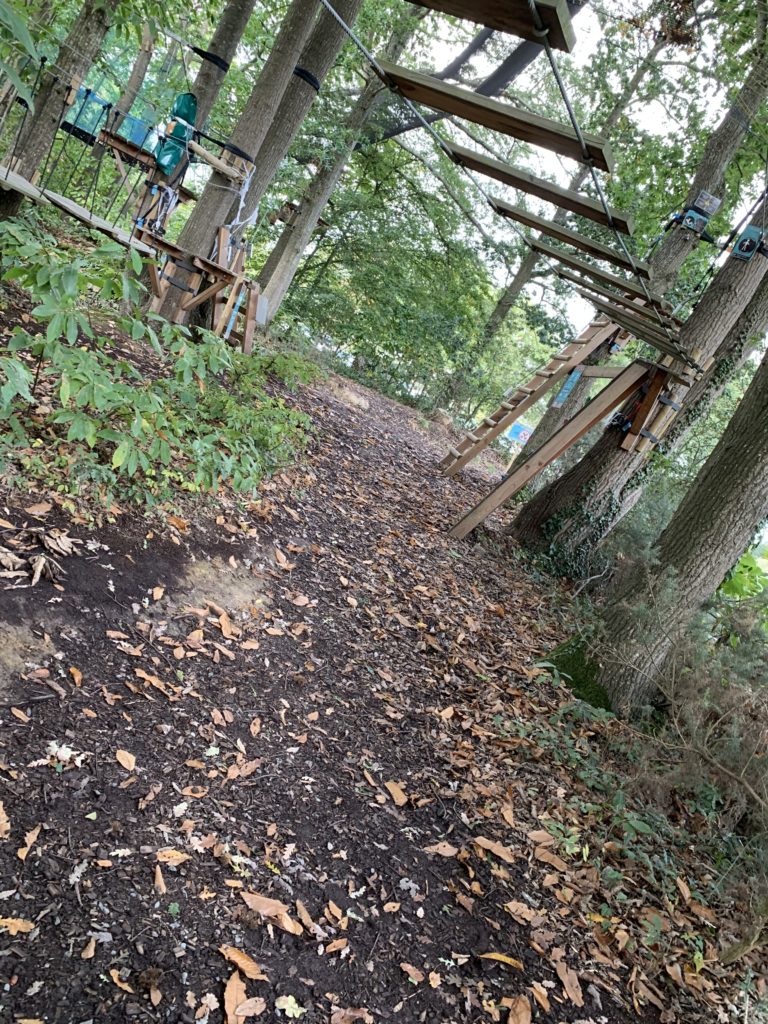 To help you prepare for your visit to our site, here are some useful information:
Persons with reduced mobility
Our park is accessible to individuals with reduced mobility. However, as the park is located in a forest, access in a wheelchair or any other mobility aid equipment (canes, walkers, etc.) can be more challenging.
Despite our efforts to ensure a quality experience for all visitors, tree roots, chestnut husks, leaves, and stones on the paths can sometimes slow down progress or make them slippery, especially during rainy weather.
Therefore, we recommend that you be accompanied and cautious on the trails. Don't hesitate to approach our staff so that we can assist and guide you on the most accessible and least challenging paths. Your safety and enjoyment are our top priorities, and we are here to provide the necessary support.
We welcome you to discover or rediscover the joys of tree climbing. The video explanations are subtitled in French and English, so you can follow the explanations. Our team is at your service to welcome you and guide you throughout the activity.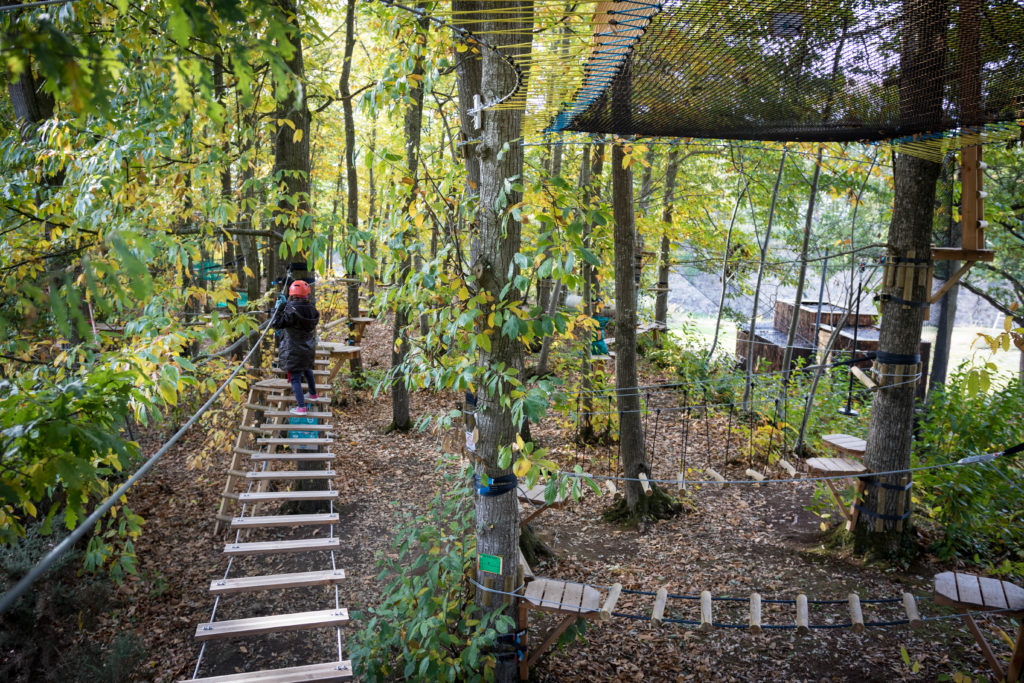 Deaf or hard of hearing individuals.
We welcome you with pleasure to introduce or reintroduce you to the joys of tree-climbing. The explanatory video is subtitled. Our team is available to welcome you and guide you throughout the activity.
Individuals with physical or mental disabilities.
Each individual is the best judge of their physical abilities, and there are no restrictions on participating in the activity at our park. The courses are designed in increasing levels of difficulty.
Our instructors will guide you on your first course, assessing your level and preferences after the training course. We will remain available throughout the session to provide advice on the different courses and their challenges. Our goal is for all our customers to enjoy the activity and not end it feeling discouraged due to choosing the wrong course.
We recommend having a companion accompany you on the courses for additional support if needed. Our instructors may also assist and help other customers during the session.