YOUR SAFETY FIRST!
Tree Climbing = 100% Adrenaline, 100% safety
Your safety is our priority! Tree climbing is a game but the courses' safety is not. The Corsaire Aventure park, near Saint-Malo, is constituted of 11 courses equipped with a continuous lifeline: Without ever unhooking yourself, climb to the top of the trees, slide on the ropes, jump, step over, and, most importantly, have fun!
Immerse yourself for more than 2 hours in the magical history of Fort Saint-Père in complete safety!

Equipment
We guarantee you quality supervision, and provide you with a harness, helmet and gloves suited to our activity. We'll equip you with the best equipment, carefully selected from the best known manufacturers in the business: Petzl, Camp, Black Diamond, Vert voltige…. So you don't have to bring anything with you apart from your happiness!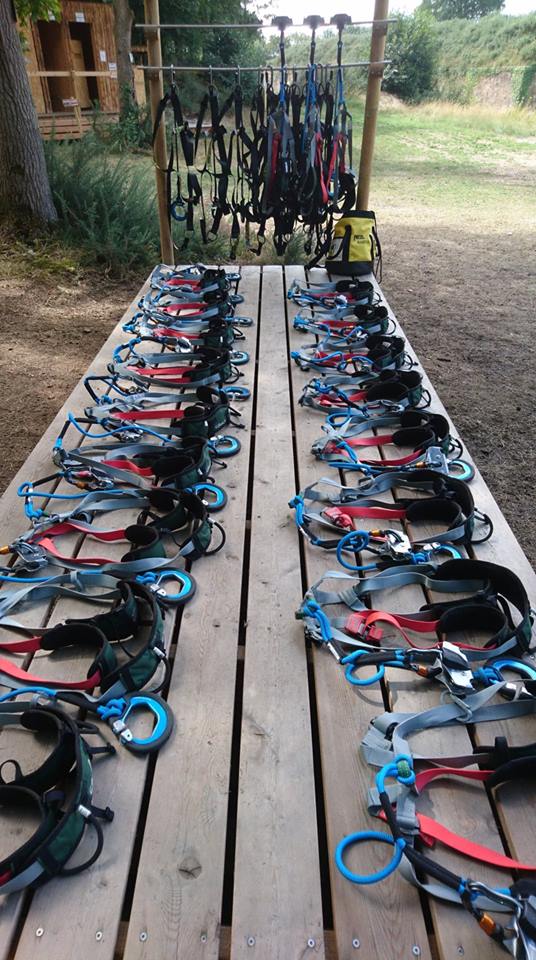 Staff
We guarantee you a quality supervision: the staff are graduated of the Professional Qualification Certificate of Operator of Acrobatic Courses at Height (CQP OPAH). they are at your service to provide you with safety instructions, advise you and is ready to intervene anywhere, at any time.
The operators also have the level 1 Prevention and Civic Relief Certificate (formerly AFPS). Finally, some of them have additional diplomas: state certificate, climbing diploma recognized by the Ministry of Youth and Sport, BAFA…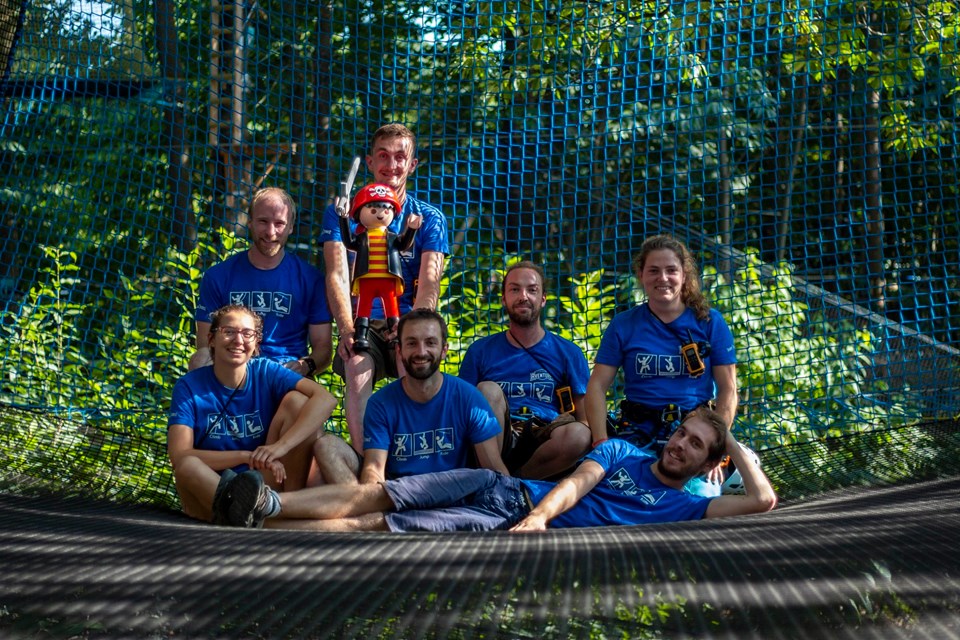 Continuous Lifeline
Since 2016, we equip you with harnesses using the continuous lifeline system. Once the course has begun, it is impossible for you to detach yourself. Only the intervention of one of our operators can allow you to descend in the middle of the course.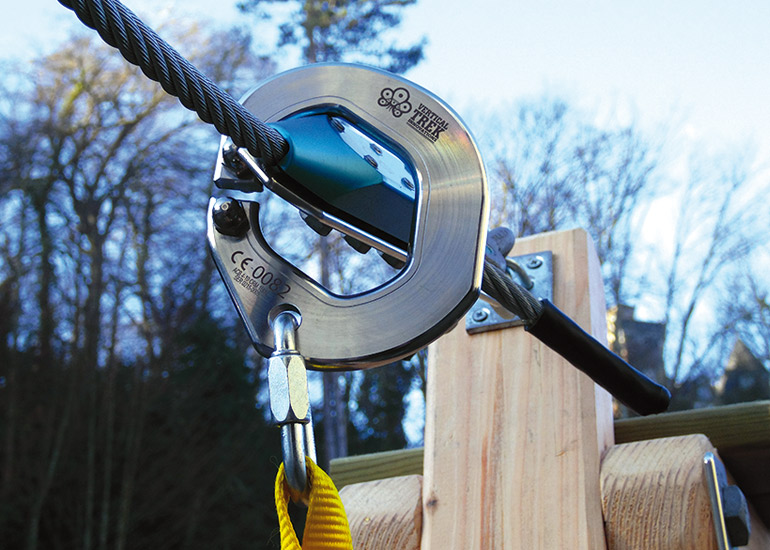 Inspections
Our site is inspected every year by a professional forester, a game control expert and we are regularly audited by the DDCS. In addition, we have an approval from the academic inspection every year.
Other information
The park is equipped with marked evacuation routes
In case of rain, the activity is still practicable safely
When there is a risk of thunderstorms, rare in our region, we follow the weather conditions in real time and evacuate if necessary